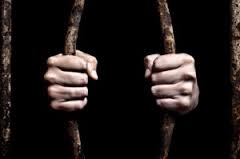 Distilled to its essence, the common denominator of all the moral precepts laid down by the founders of all the great religions is selflessness.  Collectively and continually, they remind us we cannot see God until we take our eyes away from the mirror – turning away from ourselves, from our self-centered ambitions and pursuit of power and possessions.
The prison population provides the most dramatic example of the damage we do in pursing our parochial personal interests.  Most of those who are incarcerated have taken selfishness and self-centered behavior to its logical conclusion.  At their core, these people are the "takers" of the world – the takers of life, liberty, security and property.
After thirty years of working with prison populations, Mimi Silbert, founder of Delancy Street, confirms this observation and takes it a step further.  She notes most of the people in prison have always been on the receiving end.
"They are either receivers of punishment and hate and aggression, or they are the receivers of welfare, the receivers of therapy," she says, "but they are never the doers.  They are never the givers."
Conversely, the simplest ethical approach to life is to give as much as possible and take as little as necessary.  In the words of Israel Zangwill, "Selfishness is the only real atheism; unselfishness, the only real religion."
The more we receive without giving, the less we think of ourselves and the more dependent we become.  The givers of the world have reversed this spiral. The more they give, the more they want to give, the more they can give and the better they feel about themselves.  They have learned the most profoundly selfish thing we can do is to be selfless.